Partner with Us
Building Community
Dear Educator,

Thank you for your interest in this year's conference! This will be the 9

th Annual Asian Educators Alliance (AsEA) National Conference

, hosted at Georgetown Day School in Washington, D.C. on April 5-7, 2019.

During this time of increasing national divisiveness, it becomes more critical for individuals from marginalized groups to gather in order to reflect, connect, grow and find rejuvenation in our collective presence in order to better serve our students. Thus, this year's Steering Committee has chosen the theme,

Looking Inward, Acting Out

, to both unite Asian educators as well as call us to continue working for a just and equitable nation for all.

We ask for your support in two ways. First, please let your Asian Pacific Islander, South Asian (APISA) colleagues know about this important affinity space by forwarding the attached save-the-date flyers and empowering them to attend this conference.

In addition, we ask that you support by serving as a sponsor of this event. Your sponsorship will highlight your commitment to supporting initiatives by and for APISA educators and will cover otherwise prohibitive conference expenses, provide financial aid for educators who are not receiving support from their schools to attend, and ensure the long-term viability of the conference.

Levels of sponsorship include:

$3,000 +

Constitution Gardens (includes

3

complimentary registrations

+

t-shirt

)

$2,000-$2,999

The National Mall (includes

2

complimentary registrations

+

t-shirt

)

$1,000-$1,999

Rock Creek Park (includes

1

complimentary registration +

t-shirt

)

$500-$999

Chesapeake and Ohio Canal (complimentary t-shirt)

With your donation, your organization will be listed as a key sponsor and partner on our conference website (www.asianeducators.com) and include a link to your website where conference attendees can learn more about your institution and work. Your organization will also be included in conference materials, as well as in the opening and closing sessions of the conference.

Last year's conference was a resounding success, with over 100 educators participating in a diverse offering of workshops, panels, and speakers. Attendees have described this conference as one of the most fulfilling and enriching professional development opportunities that they have experienced; with your support, we can provide this experience to attendees once again.

Please have your business office make a check payable to Georgetown Day School with AsEA written in the memo portion and mail it to:

Samantha Jankovitz

c/o Georgetown Day School

4530 MacArthur Blvd., N.W.

Washington, D.C. 20007

Thank you in advance for your support of this important event!

​

Please feel free to download our conference poster and share it with your respective communities.
---
ASIAN EDUCATORS ALLIANCE NATIONAL CONFERENCE
PAST PARTICIPATING INSTITUTIONS


The Allen-Stevenson School, NY

Bank Street School for Children, NY

​Black Pine Circle School, CA

Boston Community Leadership Academy, MA

The Brearley School, NY

The Calhoun School, NY

The Cambridge School of Weston, MA

The Chapin School, NY

Chestnut Hill Academy, PA

The Chestnut Hill School, MA

The Child School / Legacy High School, NY

The Dalton School, NY

The Dwight School, NY

The Episcopal Academy, PA

Ethical Culture Fieldston School, NY

Georgetown Day School, DC

The Head-Royce School, CA

The Hewitt School, NY

Horace Mann School, NY

The IDEAL School of Manhattan, NY

Josiah Quincy Upper School, MA

Katherine Delmar Burke School, CA

The Kinkaid School, TX

La Jolla Country Day School, CA

The Latin School of Chicago, IL

Lick-Wilmerding High School, CA

Little Red School House & Elisabeth Irwin High School, NY

Marin Academy, CA

Marin Country Day School, CA
​Marymount School of New York, NY

Methuen Public Schools, MA

New York University, NY

The Nightingale-Bamford School, NY

The North Carolina School of Science and Mathematics, NC

Northfield Mount Hermon School, MA

The Park School of Baltimore, MD

Patrick F. Gavin Middle School, MA

Phillips Exeter Academy, MA

Princeton Day School, NJ

P.S. 6, NY

Redwood Day School, CA

Riverdale Country School, NY

Rye Country Day School, NY

Saint Mark's School, CA

San Francisco Friends School, CA

The San Francisco School, CA

San Francisco University High School, CA

The School at Columbia University, NY

The Spence School, NY

Stephen Gaynor School, NY

Teachers College – Columbia University, NY

Trevor Day School, NY

Trinity School, NY

University of Massachusetts – Boston, MA

University of Wisconsin – Madison, WI
Powered by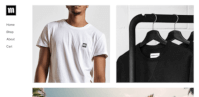 Create your own unique website with customizable templates.